Electronic Submissions Course Starting May 2016!
This is a new for-credit course that can meet elective requirements for current students or be taken for professional development by those working in Regulatory Affairs.
To register for this course, go to Courses-Register for a Course. The course cost is $2250. For more information, contact Ana Righellis, Program Coordinator, at 619-594-6030.
Introduction to Ele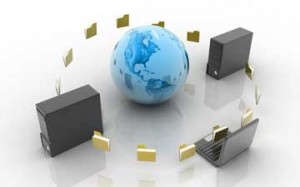 ctronic Submissions (3 units – $2250; May 16th – July 17th)
This course will provide an introduction to current and future elements of electronic submissions for drug, biologic, and device submissions to health authorities. Electronic Common Technical Document (eCTD) and eCopy format will be covered. The course includes software instruction and a practicum to give students the opportunity to create content, assign content to an XML backbone, hyperlink documents, and validate compliance.
Instructor: Dr. Mitchell Seymour
This course requires docuBridge ONE software from LORENZ. More information about docuBridge ONE can be found at http://www.lorenz.cc/eSolutions/docuBridge-one/ Technical specifications and an introductory video are also available on this page. (Note that this software is not compatible with Mac OS, and must be run on a PC.) The discounted cost of the software for students enrolled in this course is $300. At the end of the course, students may keep the software; however they will no longer be able to generate eCTDs. Students can apply a $300 credit towards the purchase of a full software license within 90 days of the course conclusion. In addition, the course requires Adobe Acrobat Pro, also available at student pricing through the SDSU Bookstore.